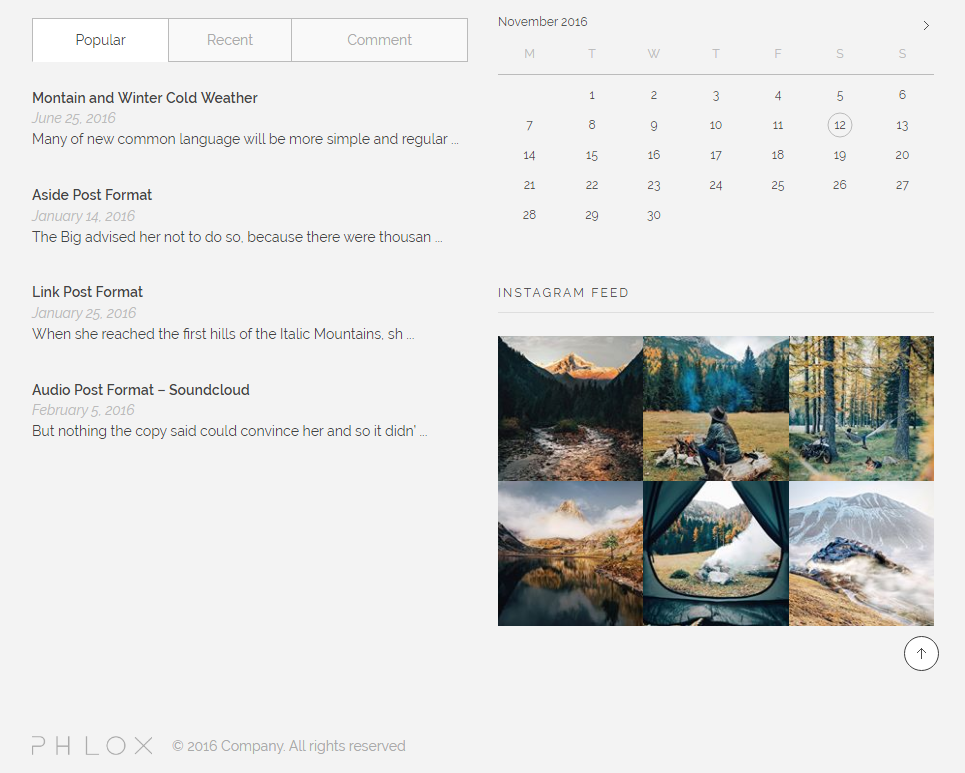 You can use Popular Posts Widget?to display the most popular posts (the most commented ones) with combination of recent post and comment tabs on your website.
Follow below steps to add Popular Posts Widget to a widget area:
Go to your WordPress admin panel
Click?Appearance on the Dashboard
Then click?Widgets
Find [Phlox] Popular Posts?among the available widgets and add it to your desired Widget Area.
---
Popular Posts Options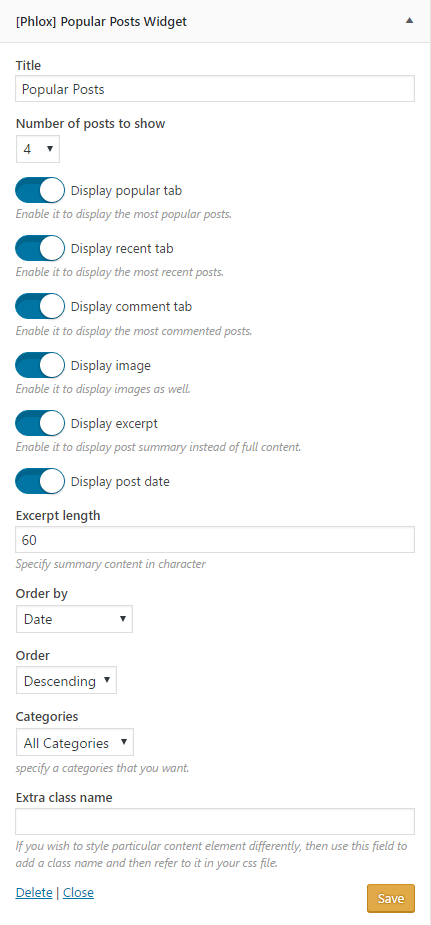 Title
It displays as title of author section on the top of this widget.
Number of Posts to Show
It sets the number of posts to display as a popular post.
Display popular tab
Whether to display popular posts tab or not.
Display recent tab
Whether to display recent posts tab or not.
Display comment tab
Whether to display recent comments tab or not.
Display image
Whether to display featured image of posts or not.
Display excerpt
Whether to display excerpt (summary) of posts or not.
Display post date
Whether to display date of posts or not.
Excerpt length
It sets the length of the posts excerpt (summary).
Order by and Order
Date: Order the posts by their publication date
Menu Order:?Order by page order
Title:?Order by post title
ID:?Order by post ID
Random: Your posts appear randomly
Comments:?Order the posts by number of comments
Date Modified:?Order by last modified date
Author:?Order by the posts' author
Order
It chooses the order of posts to display between Descending and Ascending.
Categories
This option allows you to choose certain categories that you want their posts to be shown in this widget. You can choose one specific category or all categories you have.
Extra Class Name
If you wish to style particular content element differently, then use this field to add a class name and then refer to it in your css file.