One of the elements of Page Builder is Gallery Widget. Your images can be displayed in a gallery which is customizable. You can specify the gallery layout and change its style or even columnize the images.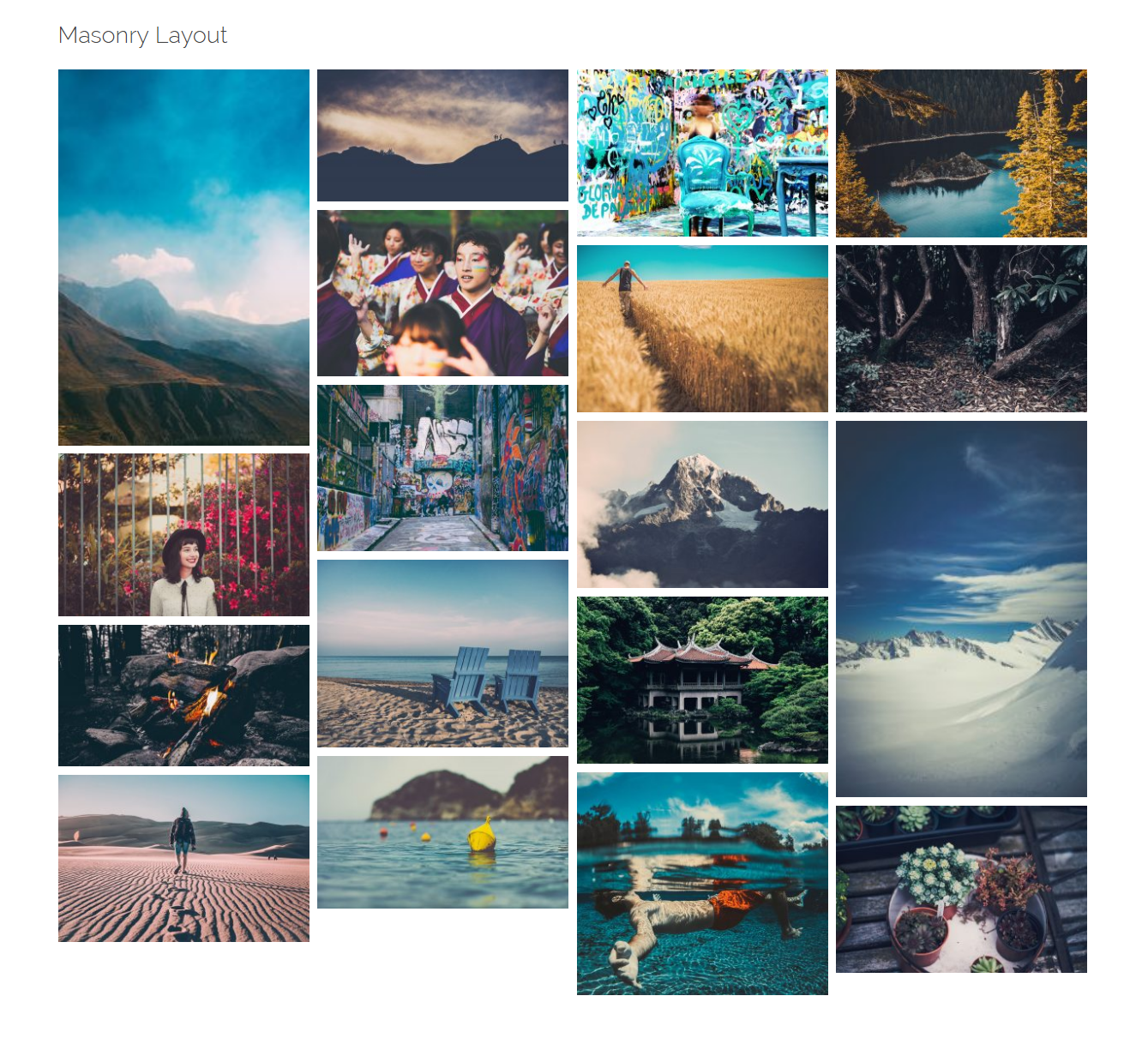 Recommended: You can find gallery demos here.
Follow below steps to add Gallery Widget in your posts and pages content:
Go to your WordPress Admin Panel
Click Pages on the Dashboard
Click Add New
Navigate to the top right hand of the WordPress editor and find Page Builder, beside text tab
Click Add Widget
Click Phlox and choose [Phlox] Gallery
Click Edit on the right side of the widget on Page Builder
---
Gallery Features
After adding a gallery to your post or page, you are able to customize it by available options:
Title
Selecting a title for the gallery is optional.
Images
To select the images of your gallery, you can Add Images one by one, or hold the ctrl key and select the images you want to add to the gallery.

Gallery Layout
Choose the way you want your images to appear in the gallery. They can be in a Grid gallery or Masonry gallery.
Order
Here you are able to order the images either ascending or descending.
Order by
Date: Order the posts by their publication date
Menu Order: Order by page order
ID: Order by post ID
None
Column Number
The images can be shown in columns. You can specify the number of columns (up to 6) or change the number of columns on smaller screen sizes.
Space
The space between images is changeable in pixels.
Link Images to
You are able to choose what happens whenever you click the images.They can open in a Lightbox or in WordPress Attachment Page. Choose None if you want nothing to happen, and if you want to open images in the original size, select File.
Image Size
This option determines the size of the images. Different image sizes are as follow: Original, Large, Medium, Small, Thumbnail
Our Recommendation is Large-sized for 2 column gallery, Medium for 4 column gallery, and Thumbnail for more than 4 columns.
Images Per Page
You can specify the number of images per page.
Extra Class Name
This field lets you customize the widget. Write a style on your CSS file, then add the defined class name here.