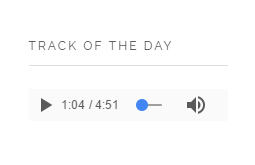 Phlox presents an Audio Widget, which can add an audio box to the sidebar and can be used as an element of page builder. By adding this audio widget, you will be able to share audios such as music, podcast, etc. with your visitors. You are able to choose a style for this audio box and customize it with CSS if you want.
Follow below steps to add Phlox Audio to a widget area or in a page content.
1- In Widget Areas
Go to your WordPress admin panel
Click Appearance on the Dashboard
Then click Widgets
Find [Phlox] Audio among the available widgets and add it to your desired Widget Areas
2- In Page Builder
Go to your WordPress Admin Panel
Click Pages on the Dashboard
Click Add New
Navigate to the top right hand of the WordPress editor and find Page Builder, beside text tab
Click Add Widget
Click Phlox and choose [Phlox] Audio
Click Edit on the right side of the widget on Page Builder 
---
Audio Options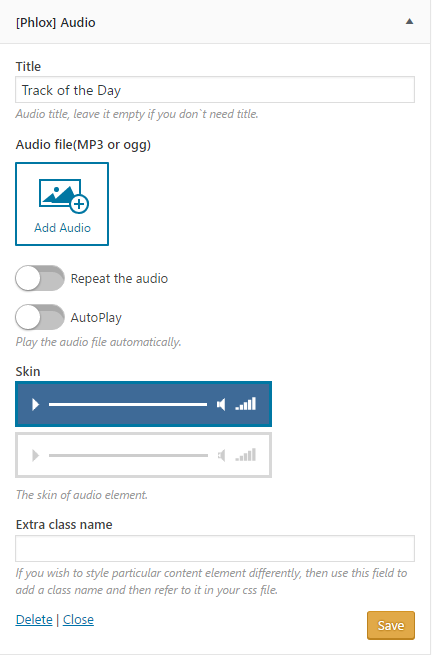 Title
You can either choose a title for your audio or leave it empty.
Audio File
By clicking on the Add Audio you can upload your file. Pay attention, the audio format should be MP3 or Ogg.
Repeat the Audio
Enable this option, if you want your audio to auto-replay.
Autoplay
By switching on this, your audio automatically starts after entering the website.
Skin
You are provided to choose a skin for the audio box.
Extra Class Name
Add the class name here if you have added a style on your CSS file.