One of the Google free services, which WordPress supports it, is Google Analytics. This feature will help you track your website's visitors and realize the amount of traffic that your website receives.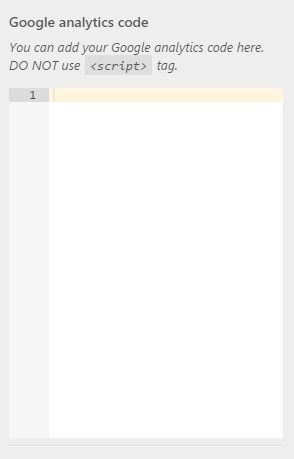 Phlox lets you?use this feature just by adding?the analytics tracking code into your website. To do so:
Sign Up for Google Analytics
Go to this link?and create a new account for your website. After filling the fields click the Get Tracking ID. Copy the code and back on WordPress.
Insert the Tracking ID into Tracking and SEO section
Go to your WordPress Admin Panel
Select the?Appearance on the Dashboard
Click the Customize
Navigate to?General > Tracking and SEO
Pase the tracking ID in?Google Analytics Code?field
Save the changes
Now your website is connected to Google Analytics and its data will be sent to Google.